ok im talking about ARASHI this time
`well they're like my FAVORITE japanes singers and actors they're soo cool!
for those tho doesn't know arashi is one of the most popular boy group in japan, theyre prduced by JOHNNY"S entertainment (more boy groups produced by him!)
PERSONAL INFO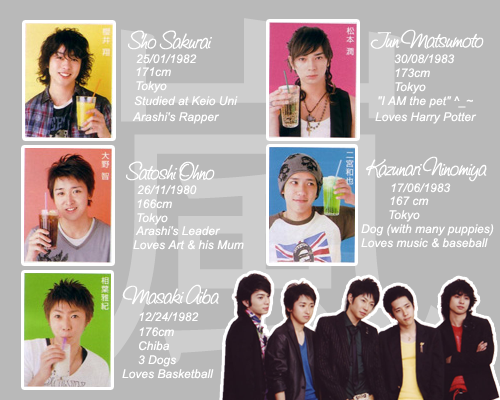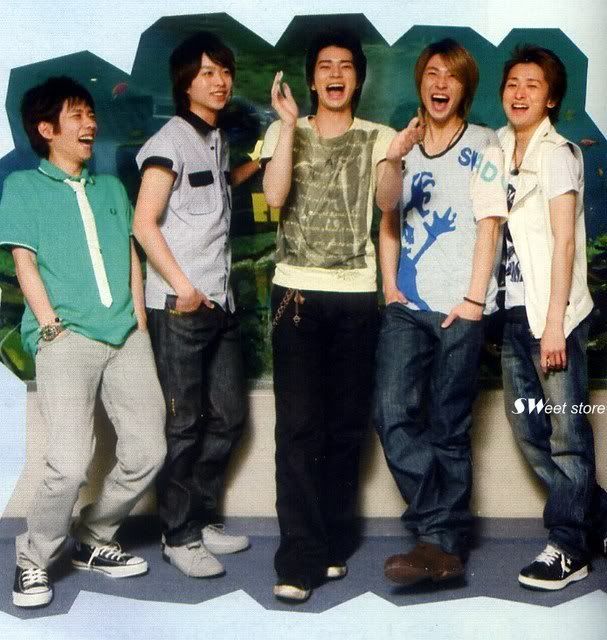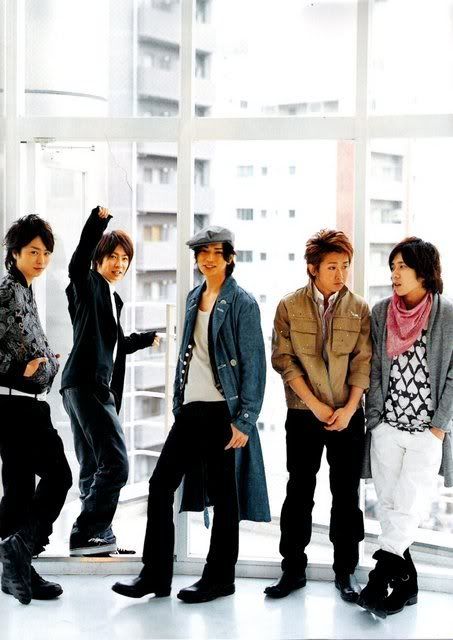 he si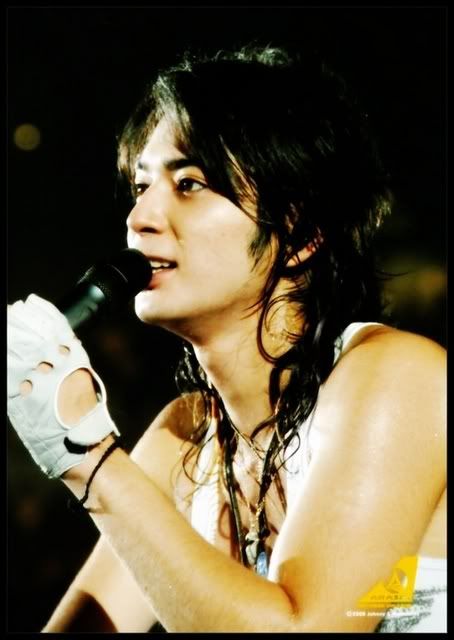 --Also known as MatsuJun, Jun-kun, King(by Arashi members), Do-S
--He was the first Japanese man who got on the cover of the Japanese edition of Marie Claire adorned.
--He is very well known because he is in many successful Doramas like Bambino, Gokusen, Kimi wa Petto and Hana Yori Dango.
--Likes Wine. A lot.
--Doesn't like it when things are dirty or messy
--Matsumoto Jun is one of the 3 "elites" in Johnny's Entertainment. He was hand picked by Johnny Kitagawa without having to go through an audition.
SHO SAKURAI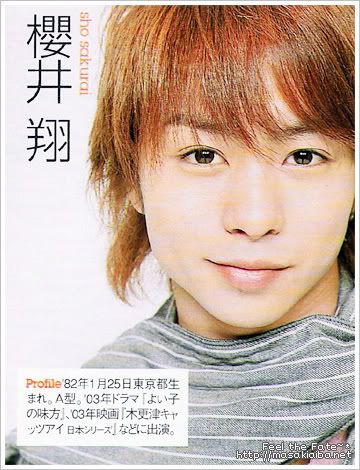 --Sho sings most Rap-Parts and is usually called sakurap by the fans.
--He was known with a temper when he was younger.
--He has written many lyrics for Arashi.
--He was the first one to make a solo concert.
--Since 2007, he is the Co-Host in the show news channel NTV Zero.
--He is a graduate of Keio University, a Japanese Ivy league school, and holds a Degree in Economics.
--Although he did not become leader of the group he is certified by the other members to have the best leadership qualities.
--Sho is also a great influence to his Kouhais(Juniors) because of his high education. Sho has influenced people like Tegoshi and Koyama from NewS
OHNO SATOSHI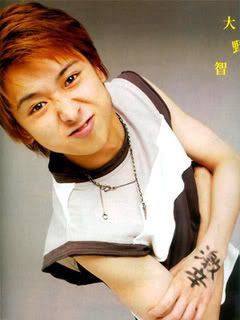 --Band members will usually call Ohno Riida(Leader) or Captain.
--He won a game of jan-ken-pon against Sakurai Sho and was therefore chosen as leader of the group and often sings lead.
--At the same time, he is said to be Arashi's best dancer.
--In April 2006, he had a solo concert
--He is the member who is in the least Doramas and TV shows because he says he is shy in front of cameras
--Ohno is usually quiet in TV shows unless he is asked a question.
NINOMIYA KAZUNARI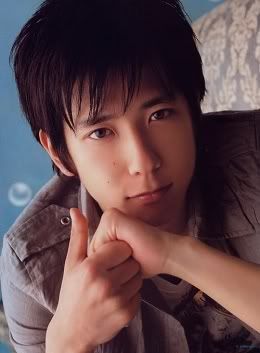 AIBA MASAKI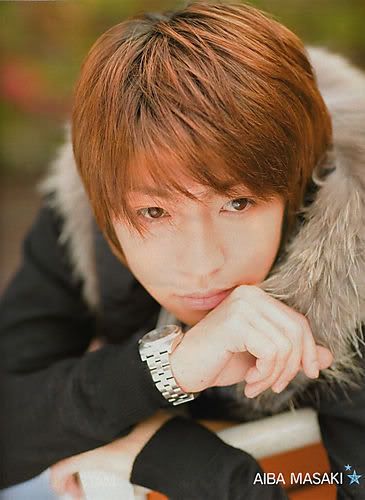 --He played the saxophone but had to give it up after surgery because of a collapsed lung wing.
--He is the co-host in the Show Tensai! Shimura Doubutsuen.
--He has problems with his Japanese when it comes to reading kanji.
--Aiba claims to be able to speak English fluently but you can decide on that.
--Aiba is known to be the funny and dorky one.
--Aiba loves animals a lot so he has 3 dogs and a bird
--Sleeps with a soft toy
--Loves Basketball
--Joined Johnnys Entertainment because he thought he would be able to play basketball with SMAP